Posted Wednesday, November 23, 2011 by The Sun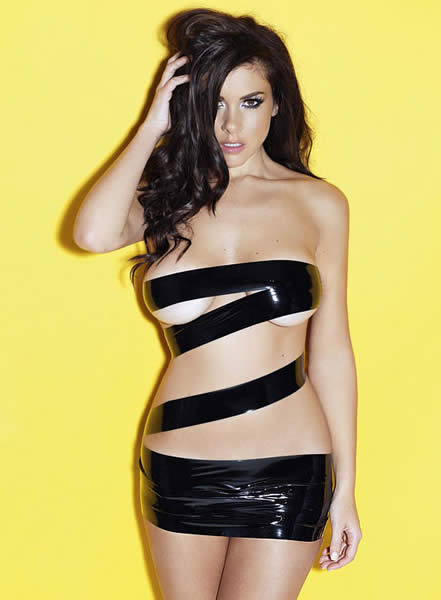 Tape of the hots ... Imogen Thomas
IMOGEN Thomas gets creative with sticky tape in her latest all-but-nude mag spread.
The Welsh model, 28, forgoes clothes for her Nuts shoot, using a strand of black adhesive to protect her modesty.
Not that the uninhibited Big Brother babe is too bothered about sparing her blushes.
Imogen says London is her ideal night out because she can get away with wearing virtually nothing at all.
She told the mag: "You can pretty much do anything you like in London and no-one bats an eyelid.
"You can go out without a stitch on and people don't even notice. Manchester's a close second."